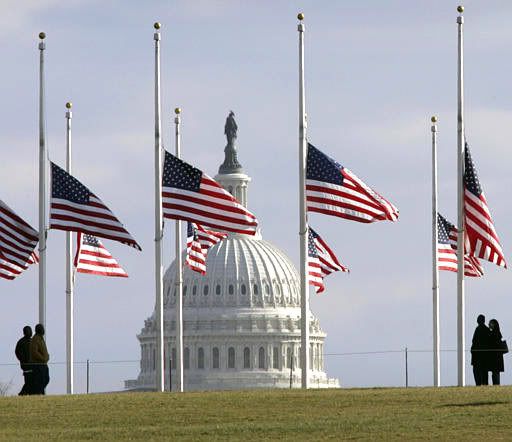 Last night, the United States House of Representatives slammed the door on the Constitution by passing the new National Defense Authorization Act. Quite simply, the act declares the United States a war zone, in which anyone can be captured on SUSPICION of terrorist activity. That unfortunate soul can then be detained
forever
for an undetermined amount of time, without the right to a trial, without the right to contact an attorney, basically without the due process that is the basis of our entire civilian legal system.
Coincidentally, today marks the official "end of the war" in Iraq and our soldiers are coming home. If I weren't concerned that they were being brought home to declare another war, one on the American people, I'd rejoice at that bit of news. The timing is just a bit ironic to me.
Initially President Obama had promised to veto this bill should it cross his desk, but I guess he got an offer he couldn't refuse, because he has rescinded that promise.
This bill affects every man, woman and child on American soil. You are now officially in a war zone and subject to the rules that apply in a war zone. Share this information with everyone you know. Contact your representatives and senators and let them know what you think of their traitorous actions. I'm not being dramatic when I say this.
THE UNITED STATES GOVERNMENT HAS DECLARED WAR ON THE CITIZENS, THE CONSTITUTION AND THE VERY LEGAL FOUNDATION OF AMERICA.
I started this blog to look at things going on with a little sense of humour, but this news is so very grim, there is no humour to be found. Make a plan. Take one step to defend your way of life. My step is this blog and my Facebook page, to try and reach people that wouldn't necessarily seek this information out.
What are YOU going to do about this?